What does MapPort® do?
MapPort® is a web map services platform from which a wide variety of maps may be rapidly deployed. For many map users, compiling and maintaining effective maps using typical desktop and online "GIS" software is an inefficient use of their resources considering the inherent complexities. The creation of effective online maps requires levels of training and familiarity with the technology beyond that practical for many professionals to attain along with their particular expertise. With MapPort®, most relevant datasets meeting the specialized needs of our clients are already sourced, compiled, symbolized, and maintained fresh, ready for immediate use. As for proprietary data our clients wish available in a map, ENPLAN geospatial technologists process and display it optimally, quickly and economically.  
Why is MapPort an ideal solution?
Our team of geospatial technologists builds and maintains maps in response as needs emerge or are presented. Maps are created either as subscription or custom map solutions. This removes the necessity for clients to become their own map compilers. Instead, ENPLAN specialists do it. The MapPort interface, therefore, is not encumbered with the apparatus necessary for map compilation by the user. Likewise, our geospatial technologists can focus on intuitive front-end operation, optimization of cartography, and rendering of data in manners that maximize client benefit and map utility.  
Is MapPort based on accepted software technology?
MapPort leverages globally-respected, standards-based software technology through the open source geospatial code stack. Our platform, proprietary data layers, and client-owned datasets reside on secure US cloud servers. MapPort is fully compatible with all common GIS, CAD, and database file formats. No special skills are required on the part of the user to operate their maps. Following implementation, our clients can be confident that their ENPLAN web map is a globally-respected, secure, mainstream and well-supported solution. 
What sets MapPort clients apart?
The client operations MapPort serves commonly depend on access to information regarding land parcelization and ownership at all levels, through to administrative partitioning by responsible local, state and federal government agencies. They also depend on robust search functionality with respect to owner, situs address and assessor parcel number (APN) parameters. Our unique Live Share tool and Collaborator Seats add-on provide the strong collaboration functionality they require. And most important, MapPort client needs are evolving and emerging, defined by people on the ground, on the front lines of doing. For such people, MapPort is a significant step forward in accessing the true fruits of what geospatial technology has to offer.
What can MapPort do for my operation?
MapPort supports administration of practices to create the highest level of efficiency possible within an organization. It is concerned with achieving results as cost-effectively as possible to maximize the success of an organization. Investigative research, management of distributed resources, site analysis, wildfire prevention, use viability assessment, housing development, educational facilities administration, land assembly, and water infrastructure maintenance are but a few of the activities supported. Our custom maps are tailor-made in close collaboration with clients. Optimal implementation of datasets and functionalities unique to client operations are always the primary focus of our map development team. All our MapPort maps are backed directly by programmers continually advancing platform capabilities in direct response to user needs. 
Is there a MapPort mobile app?
Effectively operate all web maps created by ENPLAN on any mobile device. The MapPort app improves the operation in a number of ways:
Clean map view. Utilize entire device screen for map viewing without menus and data windows cluttering the display.
Navigation. Effortlessly operate your map with standard gestures.
Continuous selection. Visible map data features are always selectable with simple taps, individually or in combination. No need to leave map to activate.
Data display. Scroll through data fields related to a selected feature with map layers remaining in full view.
Access standardization. Quickly view all subscribed and shared maps with a consistent interface.
Customization. Toggle among different map base layers for the most informative backdrop view.
Position. See where you are in your map real time with the blue dot.
What is Live Share? Live Share is a built in MapPort feature allowing you to share important map views with anyone quickly and easily. All that's needed is to create a link and send it! This tool is designed to let teams and associates coordinate by giving everyone...
read more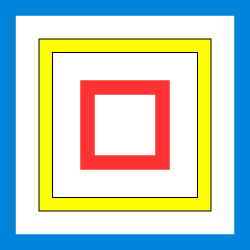 PARCEL VIEWER
Land parcel research made simple
Parcel lines and property data. Owner names, mailing addresses, APNs, situs addresses and more for over 30 counties in California.
Municipal boundaries. City, county and other municipal entities.
PLSS layer. Township, range, and section boundaries and identification data.
WILDFIRE VIEWER
Real time tracking of wildfires
NASA hotspots. Hourly updated hotspot detections by MODIS and VIIRS sensors onboard NASA satellites. Aged to show progression.
Hotspot attributes. Date and time, intensity, confidence levels as determined by NASA, and more.
GeoMAC fire perimeters. See burn and containment extents along with responding agencies and other data.
© ENPLAN 2022.
MapPort® is an ENPLAN web map services platform.
Privacy Policy Terms of Service
wmsgroup@enplan.com (530) 402-4783