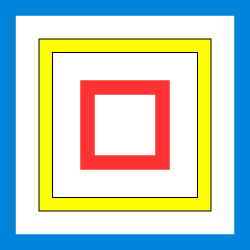 PARCEL VIEWER
AN ENPLAN WEB MAP SERVICE
California land parcel research made easy.
Find, browse, view, export and more.









OUR MAP SYSTEM
Parcel Viewer (PV) maps cover the State of California by individual county. Sign up to the PV map covering just the county or counties in which you, our subscriber client, are active. By organizing map coverage in this way, we can deliver data consistent with local practices, include important data relevant to local conditions, and simplify map operation.
PARCEL AND PROPERTY DATA
Pan, zoom, and explore parcels and their characteristics with unique agility. View parcels over Google Imagery, USGS and other high-quality backdrops. Click on parcels to see property data. Download data by individual parcel or in batches.
Owner Name

Situs/Street Address

Assessor Parcel Number (APN)

Owner Mailing Address

Approximate Size

Land Value Assessed

Improvement Value Assessed
Year Built

Total Value Assessed

Deed ID

Deed Date

Land Use Code

Standardized Use Description

Zoning (as provided by assessor)
TOOLS
Intelligent Search. Find by assessor parcel number (APN), owner name, or street address.

Advanced Select. Compile subject parcels and download ownership and other property data instantly.

Query. Identify parcels meeting criteria you set using property attributes or data fields.

Live Share. Send live map view links with full functionality lasting two hours.

Print and Download. Insert title and print, or save as PDF, or export as PNG.

Google Street View. See nearest street view with a click.

Metrics. Measure distances and areas. Click points for coordinates.

Zoom to Perimeter. Open current list of perimeters and zoom to instantly.

Bookmarks. Save up to 50 map views. Name and catalogue. Return with a single click.

Buffer Select. Compile owner/occupant lists by set distance from subject parcels (with Add-on).

Annotation. Create and label points, lines and polygons. Send links to annotated views using Live Share.
BASE LAYERS
Public Land Survey System (grid). Easily find township, range and section numbers.

Hydrography. Streams and other hydrographic features compiled by the California Department of Water Resources.

Google Hybrid (with annotation)

Google Imagery (plain)

Google Terrain

US Topo – Live feed from USGS

USGS 7.5' Quadrangle (seamed historic raster)

NAIP Imagery (live feed from USGS)

NAIP Topo Hybrid (live feed from USGS)

OpenStreetMap
OVERLAYS
County boundaries

City corporate boundaries/limits

Streams and other hydrographic features, including canals and pipelines, complied by the California Department of Water Resources, and incorporated in the National Hydrography Dataset (NHD)

Public Land Survey System (PLSS) grid with township, range, and section numbers

USGS 7.5′ Quad map grid (historic)

Watershed boundaries compiled by the USGS
COLLABORATOR SEATS
Extend ongoing map access out to others. Perfect for organizations. $20/seat/month or $220 /seat/year.
Each SEAT allows another user to be logged in at one time.

Extend access to an unlimited number of users via simple email invitation.

The Administrator (you or whoever is assigned) always has access.
Users manage their own login credentials.

Control invited user access through the Administrator dashboard.

Collaborator Seats work across all your ENPLAN PV maps.
OUTREACH
Compile owner data and print mailing labels. $20/month or $220/year.
Select by set distance (buffer) from subject parcels as well as other methods.

Download to tables or spreadsheets, or print mail labels directly.

Save/print views of parcels whose owners are selected for mail notifications.
Easily comply with hearing notification and sensitive use siting requirements.

Works seamlessly across all your ENPLAN PV maps.
AUGMENT WITH YOUR DATA
Parcel Viewer is built on our open source software platform, MapPort®, making it very easy to augment with data unique to your operation. It could be your own data or data acquired from other sources, private or public. For example, we can pin permits, case records or other documents you may have in a database to parcels for purposes of spatial organization, work flow management, and ease of retrieval anywhere via browser. Our team is ready to provide a personal tour and learn how best to serve your needs.
Get prompt assistance 9-5 Pacific time, Monday-Friday via phone or email. We are eager to help.
wmsgroup@enplan.com | (530) 402-4783
Standard Maps: $29/month $319/year $10 Day Pass
Custom Maps: $950/year pluse $100/hr for custom data incorporation