Our cool new search technology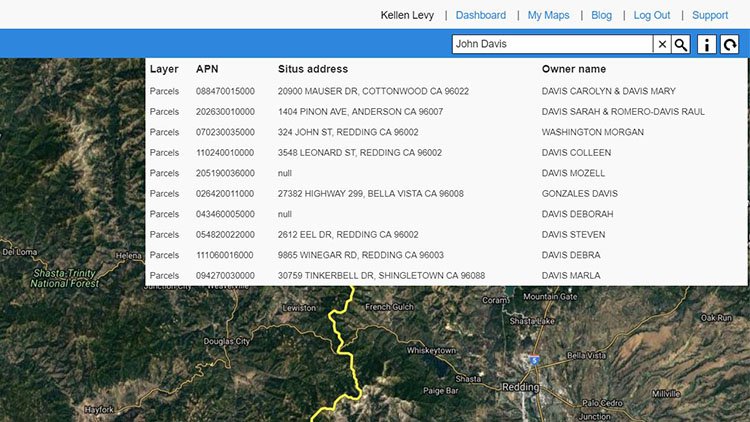 Locating a particular record in a very large database has always been a challenge. Truly like the paradigm of a needle in a haystack. But, it will be much less so now for PV with a newly added search technology that will produce desired property data results more quickly and accurately.
A central issue in searching databases, such as that in the ENPLAN PARCEL VIEWER, is the multiplicity of ways in which a particular item in a record can be represented. For example, property ownership fields can contain numerous first name abbreviations for the same full given name. As might be expected, variations in representation are significant across the numerous County datasets maintained in Parcel Viewer. Many approaches have been developed to address these variations, such as hashing, indexing fields of interest for a given dataset, use of contextual information like location and previous inquiries to better predict and find what a user needs. Machine learning (Artificial Intelligence) is now being introduced. We are closely monitoring the development of AI and plan incorporation as soon as it is viable for PV.
The recent upgrade in PARCEL VIEWER search engine performance is due to the emergence of an open source search technology that performs particularly well on our property database. Called Elasticsearch, the central benefit is its superior ability to relate items like an owner name, situs address or assessor parcel number, to a parcel correctly, regardless of the manner in which those items of information are recorded in the database or the manner in which the search terms are entered by the user. A side benefit of Elasticsearch is the potential to discover new information presented serendipitously in the autocomplete dropdown as terms are entered progressively by the user.
We at ENPLAN accept and are inspired by the challenge to evolve the search capability of PARCEL VIEWER such that it is continuously on the cutting edge over time.