Public Land Survey System (PLSS) grid layer added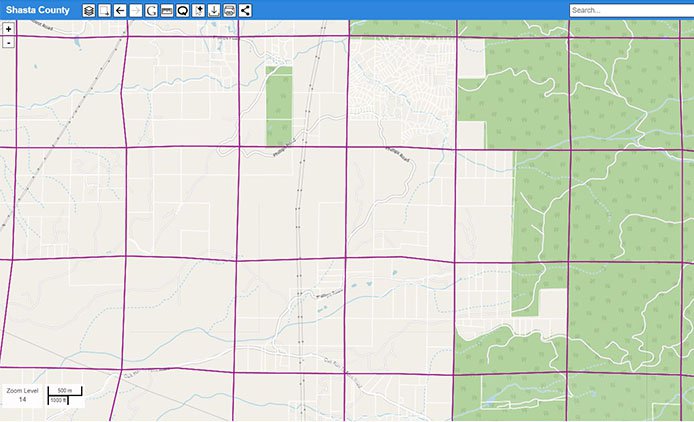 Now easily determine township, range and section for any location in your map using our new Public Land Survey System(PLSS) reference layer.
Many subscribers have asked, so here it is!
Be sure you are at Zoom Level 13 or greater – see bottom left of screen.
Open the left legend panel from the tool bar.
Click the checkbox next to PLSS layer to turn it on.
The section grid will appear in purple.
Click on the section polygon containing your location of interest.
Township, range, section and meridian will appear in the right panel.
Please comment on operation and kindly tell us your application for this data so we can refine operation if necessary. Are there any other data layers you would find useful?
Please reply to me here: rhauser@enplan.com. I would love to hear from you.