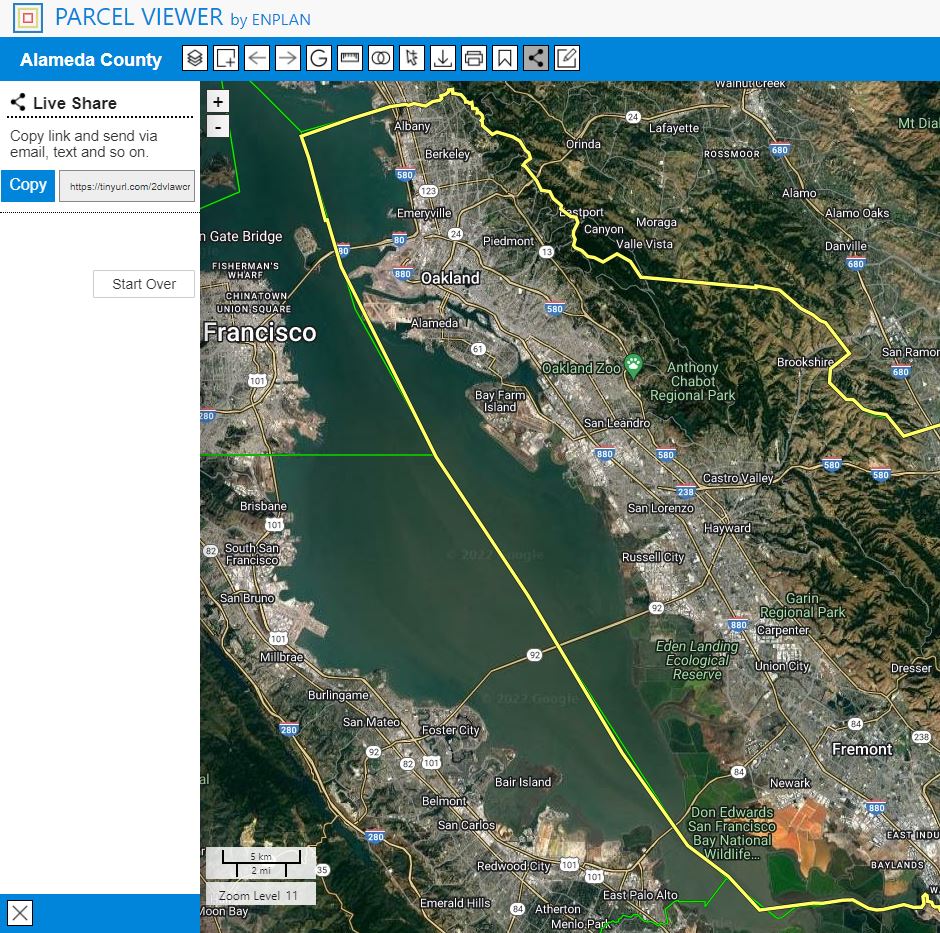 What is Live Share?
Live Share is a built in MapPort feature allowing you to share important map views with anyone quickly and easily. All that's needed is to create a link and send it! This tool is designed to let teams and associates coordinate by giving everyone exactly the same picture – of the specific information needed – in an interactive context. It can also be a great way to let people know about something new, since recipients don't need to be MapPort users already, and there's no limit on how many people can use the Live Share.
How to use Live Share
When you have an area of interest in your Parcel Viewer or Wildfire Viewer map you would like to share, simply follow these instructions:
1. Click the Live Share tool in the Toolbar or press the keyboard shortcut to open the Live Share panel to the left of MapPort's viewport.

2. Click the Create Link button in the Live Share panel.

3. Click the Copy button to copy the tinyurl link created for this Live Share.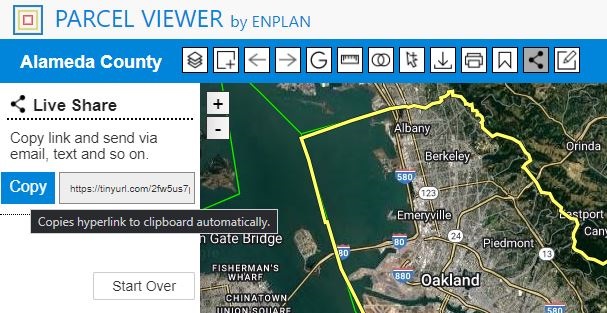 4. Share this url with as many people you wish.
The Live Share will be accessible for 2 hours from the first time someone accesses the map via the shared url.